There's nothing better than catching a live sports game while eating a hotdog and enjoying a cold beer. This experience is made even sweeter when it takes place in a cool stadium or park. Here are 6 of the coolest sports stadiums across the country: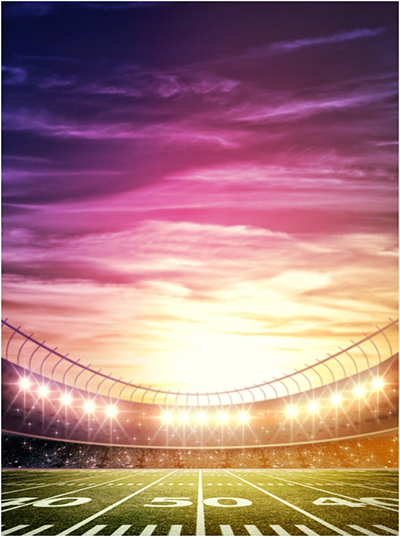 1. (New) Yankee Stadium
Home of the iconic New York Yankees and the New York City of FC Major League Soccer the new Yankee stadium, located in the Bronx, cost about $1.5 billion dollars to build. One of its cool new features includes the Great Hall, which displays Yankee history, including a focus on historic star players.
2. Fenway Park
Fenway Park is an absolute classic, beloved by baseball fans young and old. It is often a stop on tours of must-see MLB parks, and it's easy to see why. As the oldest stadium in the MLB, Fenway belongs on the National Register of Historic Places. It's manually operated scoreboard, dubbed the 'Green Monster' is one of the only remaining scoreboards of its kind today. This is a bucket-list visit, for sure.
3. MetLife Stadium
Both the New York Giants and the New York Jets call this massive NFL stadium home. Interior lights adjust to illuminate the field in the correctly corresponding colors, depending on which team is playing that night. MetLife is a great tourist spot to explore just outside of New York City.
4. Everbank Field
When's the last time you saw a sports stadium complete with wading pools? Located in the North end zone's party deck, the pools add to the beachy vibe of this Jacksonville, Florida stadium. Home of the Jacksonville Jaguars since 1995, Everbank Field was recently updated, and fans are all eager to check it out.
5. AT&T Park
Not only is the MLB stadium nice to look at itself, but it also has a pretty stellar view. Fans can catch a ball game and also catch sweeping views of San Francisco Bay. Kayaking fans paddle around in the Bay with the hopes of scooping up some homerun balls. Top that off with good food and a good baseball team, AT&T Park is a must-see ballpark.
6. Mercedes Benz Stadium
Home to both the Atlanta Falcons and MLS Atlanta United, the Mercedes Benz Stadium is known for its talented sports teams, tasty food options, and sustainable operations. Just recently, Atlanta United broke the MLS attendance record when they hosted the 4th largest attended match in the world.
What are you waiting for? Plan out your summer road trip to hit all of these cool stadiums and check out what all the excitement is about. Get your event tickets on www.ticketoffices.com.
To learn more about ticketoffices.com visit:
Website- https://www.ticketoffices.com
Blog- https://blog.ticketoffices.com
Twitter- https://twitter.com/ticketoffices
Facebook- https://www.facebook.com/ticketoffices
Instagram- https://www.instagram.com/ticketoffices